We're going to try peppermint and Bengal Spice. The idea is simple: brewed tea + sugar + yeast + time =?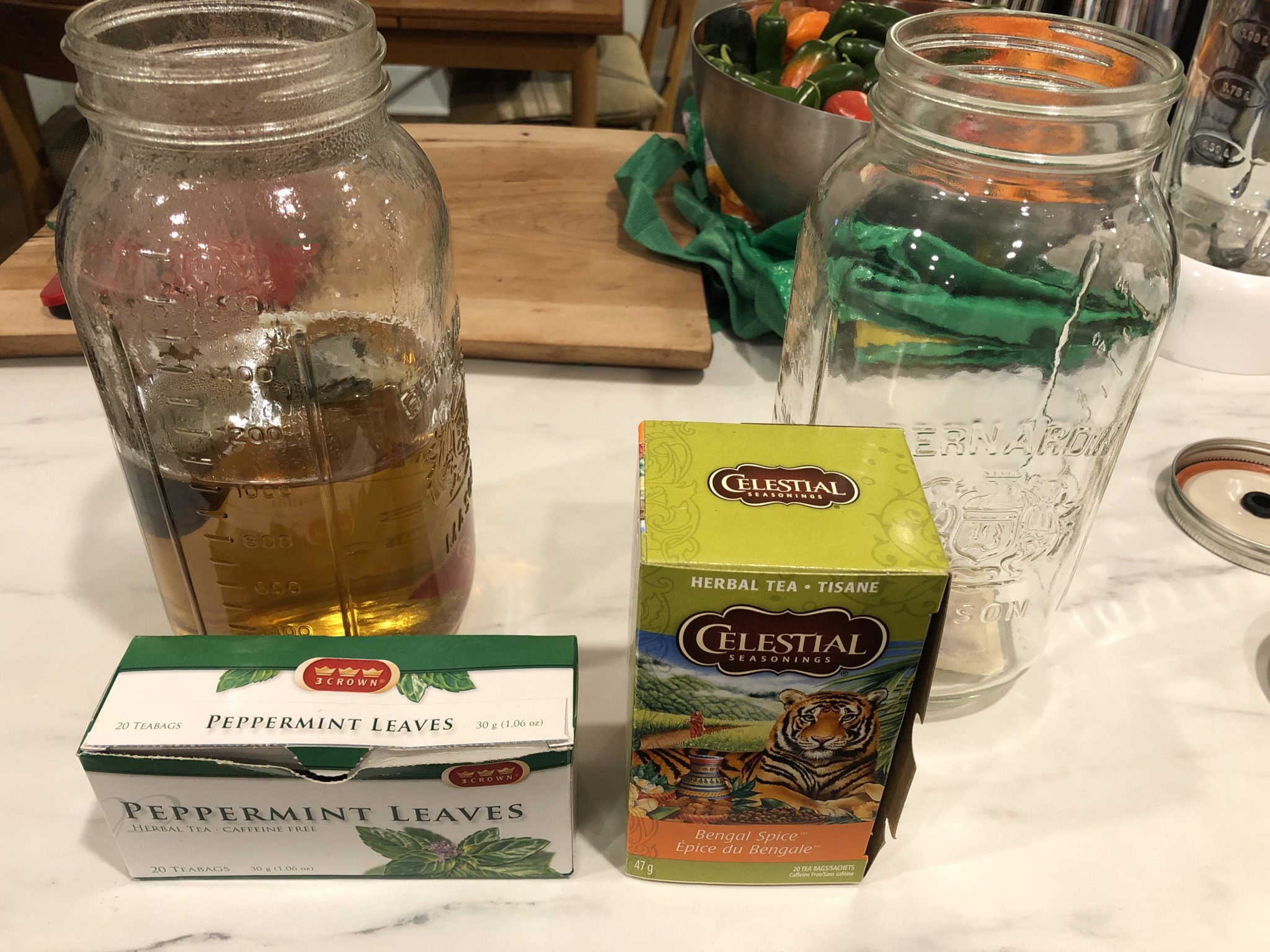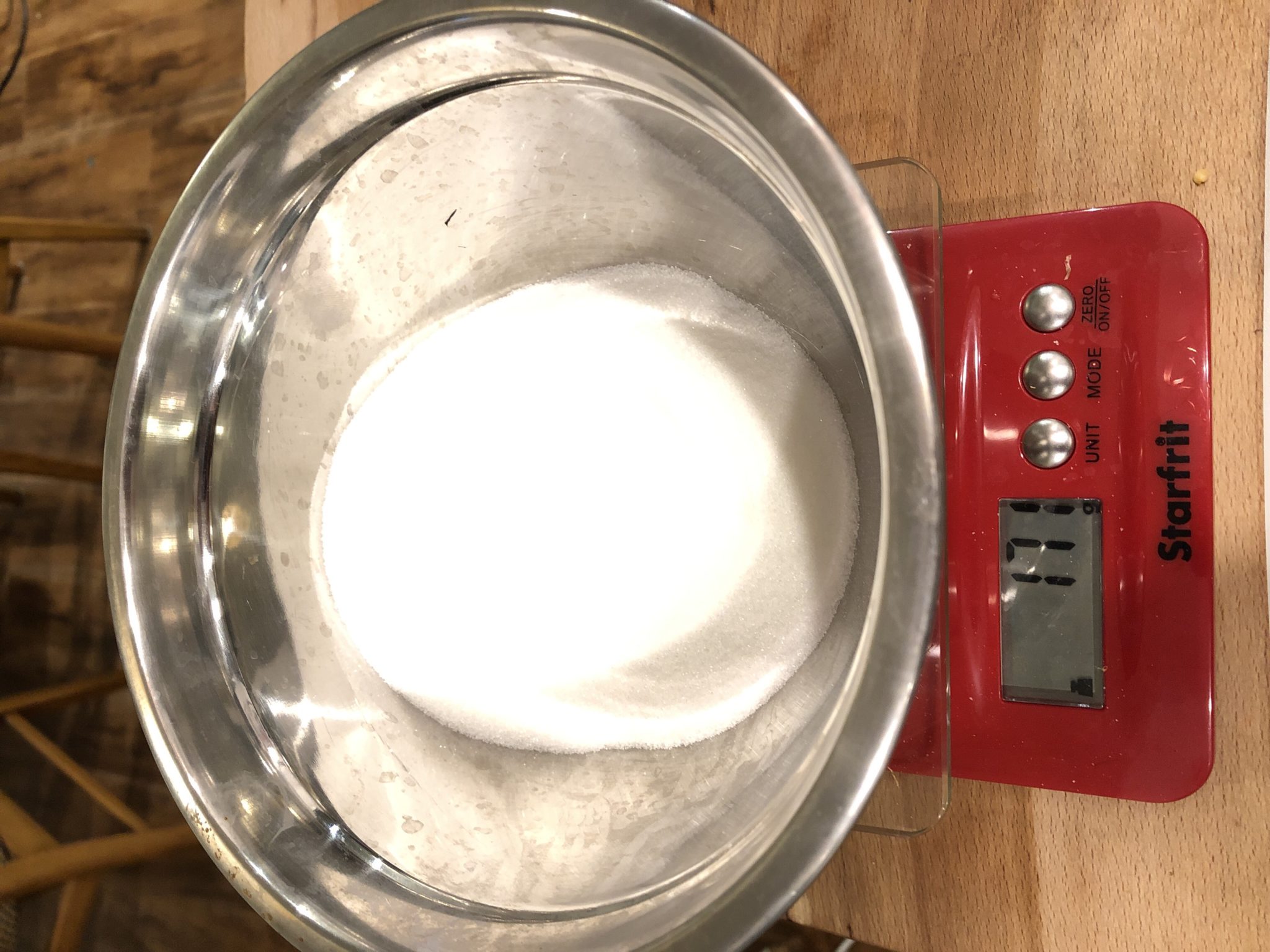 Looks like about 100ml of sugar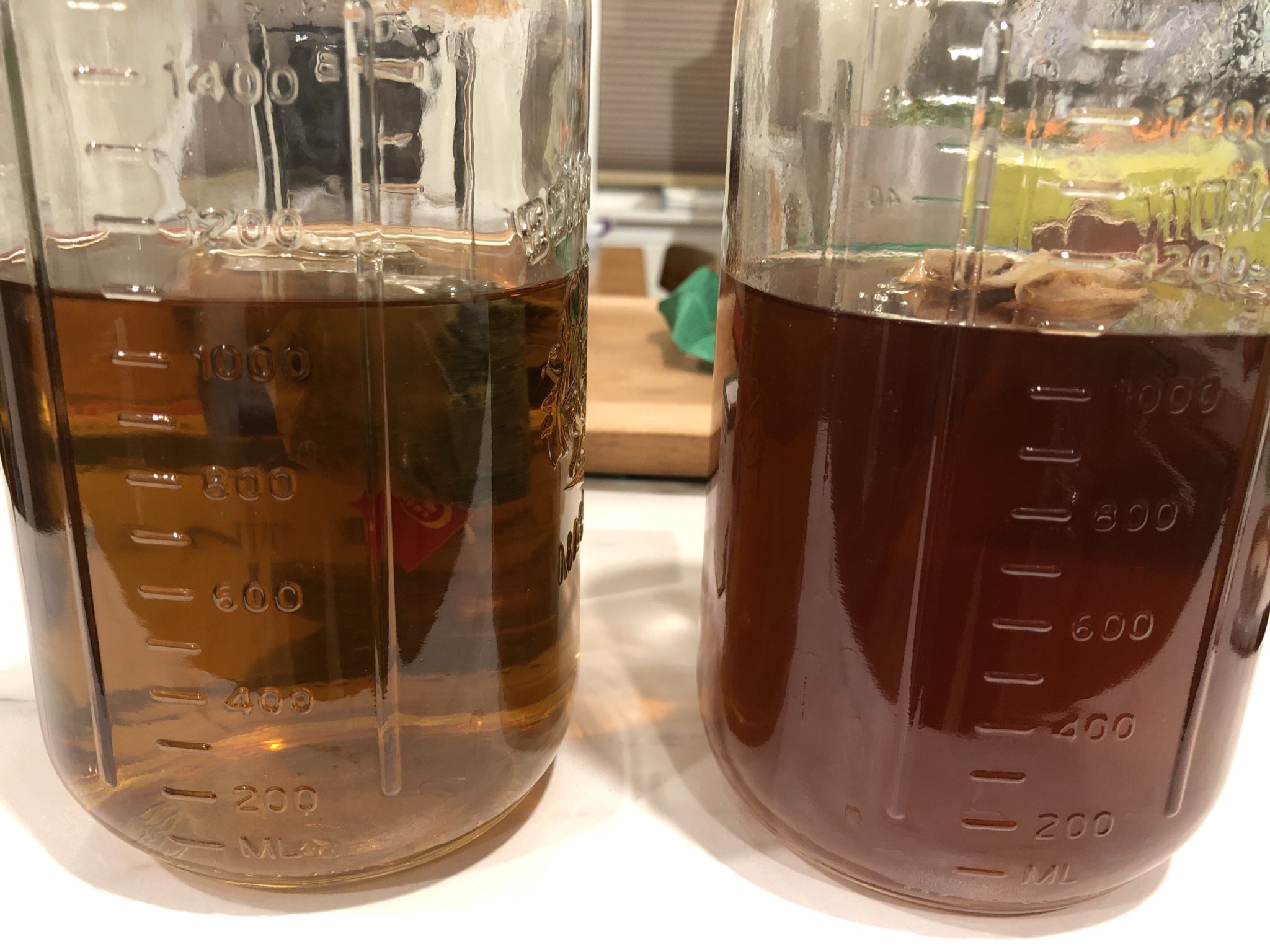 Interesting the Sp.gr. reading. 170g of sugar and the hydrometer reads 1.052, much like the fruit drinks.. The side even estimates it as 115g/litre.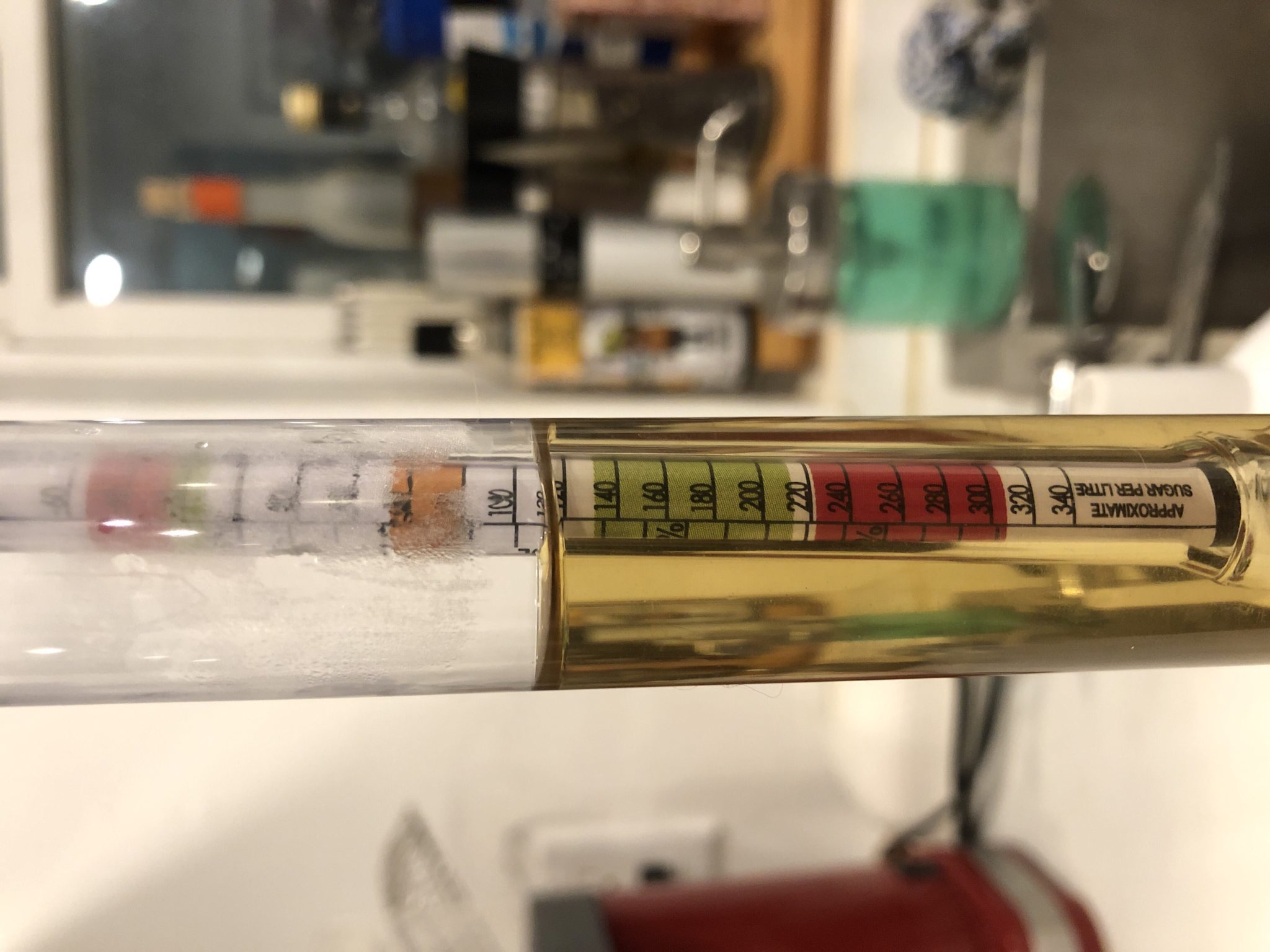 Nearly the same reading for the Bengal Spice. 1.050 Sp.gr.
Difference here is I'll wait until the temp hits 98.5F and I'll put the yeast (1/4tsp) right in the jar.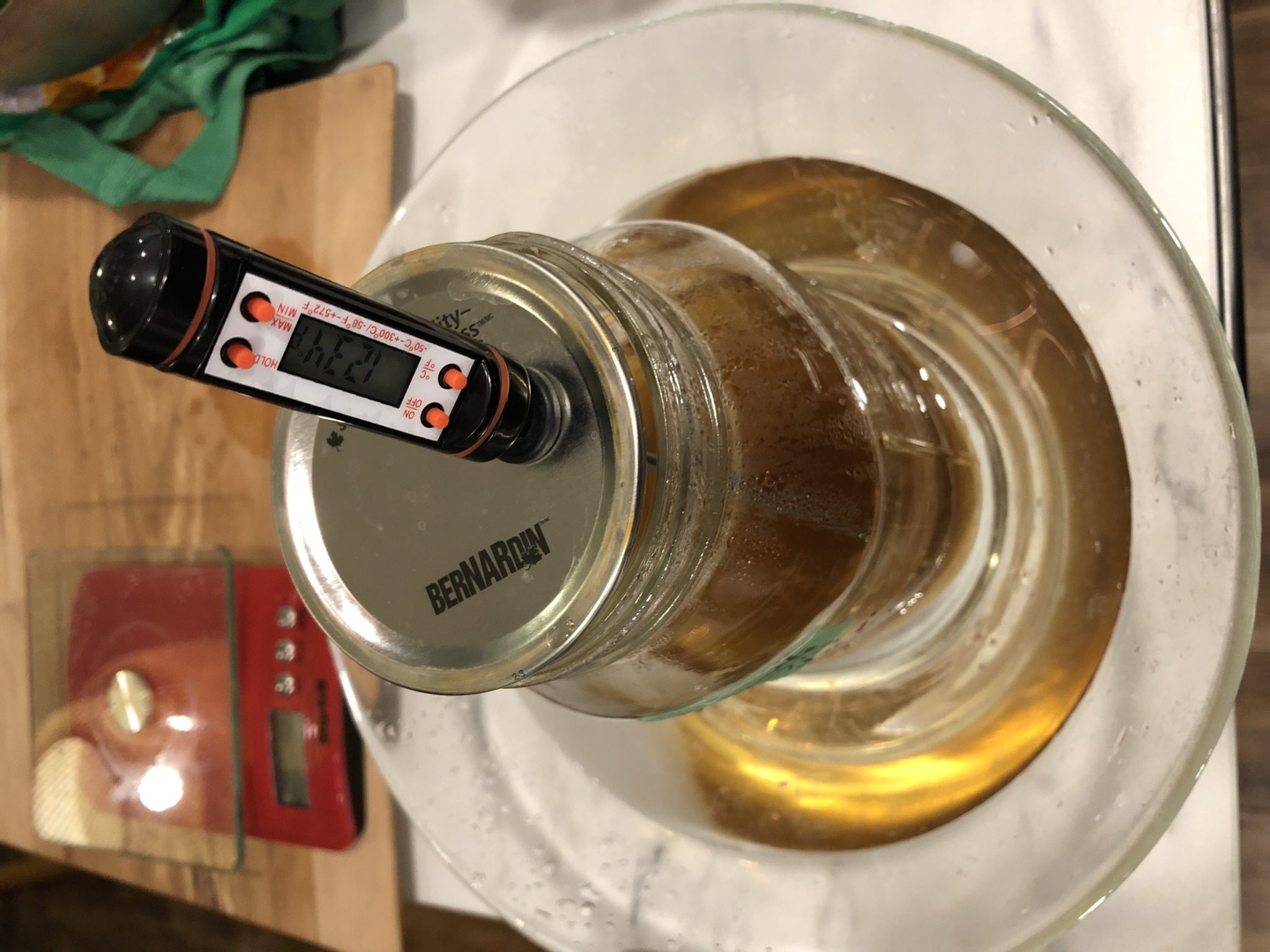 Monday October 7 Update
Took a while to get started (longest so far) but there are definitely signs of life three days in.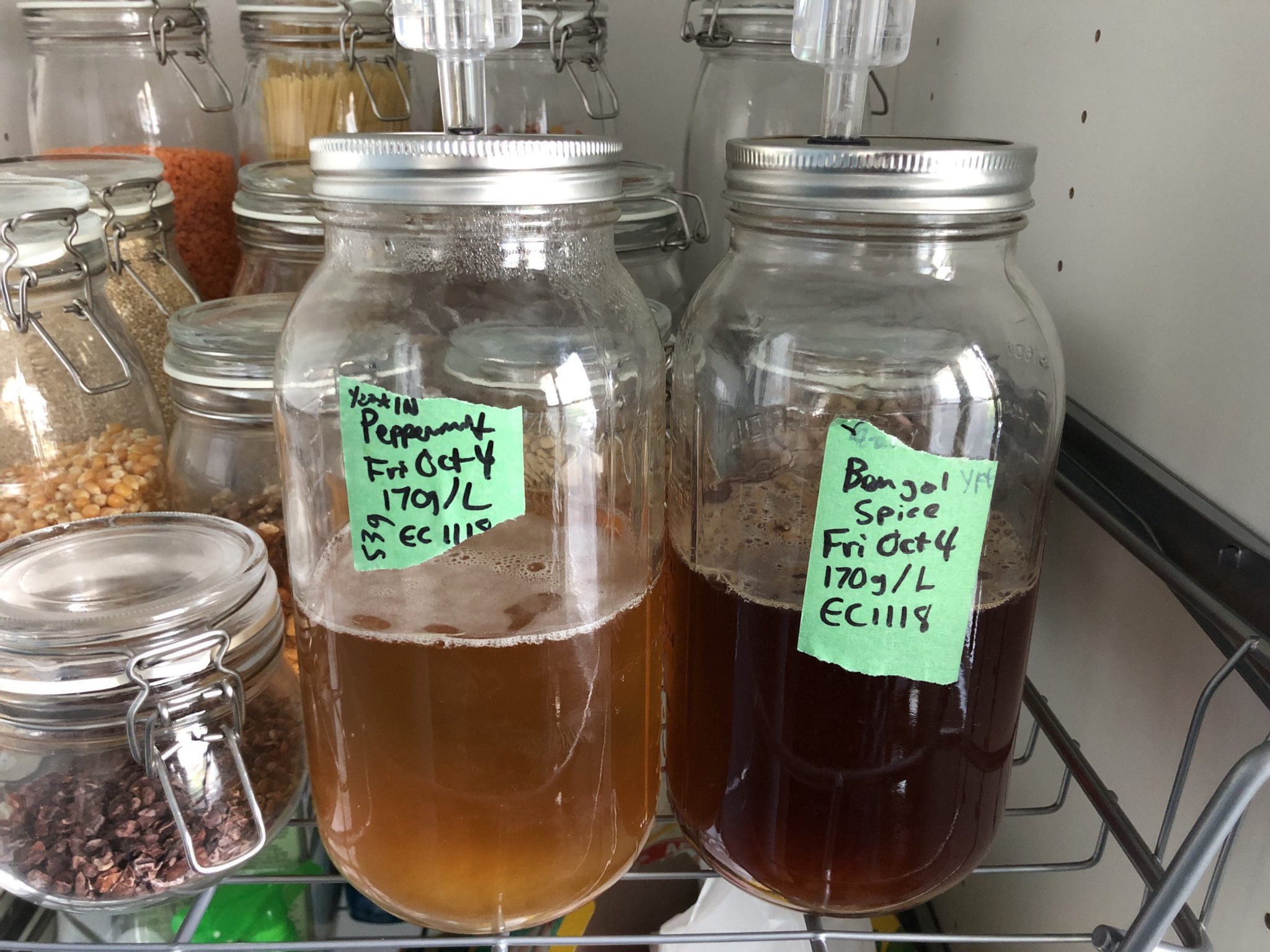 Thursday October 10 Update
Bubbling has been slow but now it's really slow. Going to test it after it not being open for 6 days.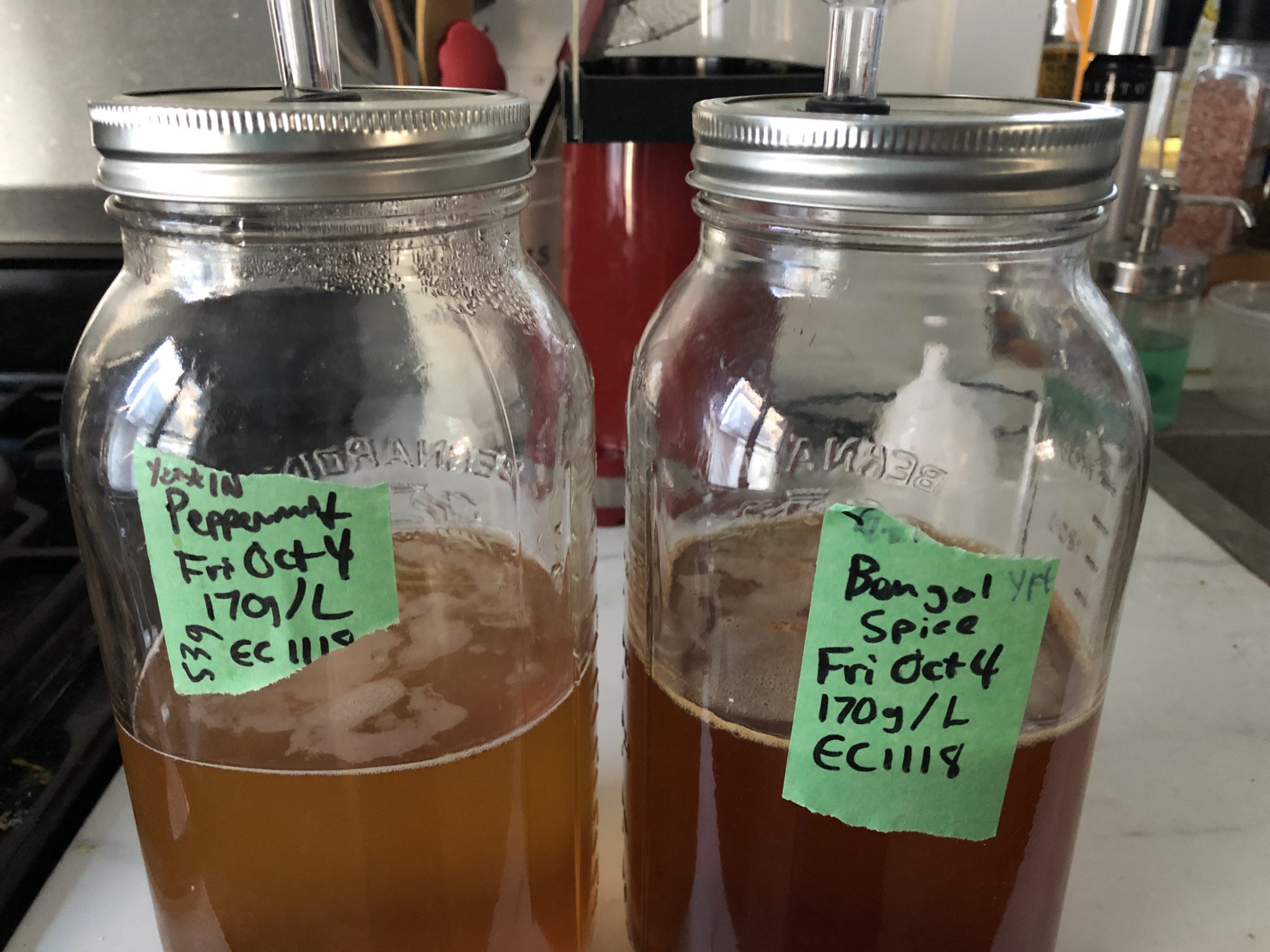 Bengal is a VERY strong smell, almost like turpentine but with a cinnamony finish. Ferment is clearly not done. Reading is a 1.048. So basically nothing. It's still pretty sweet. Fail? Maybe it's the cinnamon in the Bengal?
Now the peppermint. Sweet smelling. 1.048 — basically the same reading. Tastes really good but it's super sweet tea, why wouldn't it. Well back in the closest.
Sunday October 13 Update
Peppermint reads 1.040. Hm progress?
Bengal reads 1.038.