Experiment with sugar. Allen's apple juice has 27g per 250ml so let's add some more. 1/4 cup sugar is 102g so that's an extra 12.75g per 250ml. That's 39.75g per 250ml. Using the rest of the bag of the EC-1118 yeast (around 1/4 tbsp).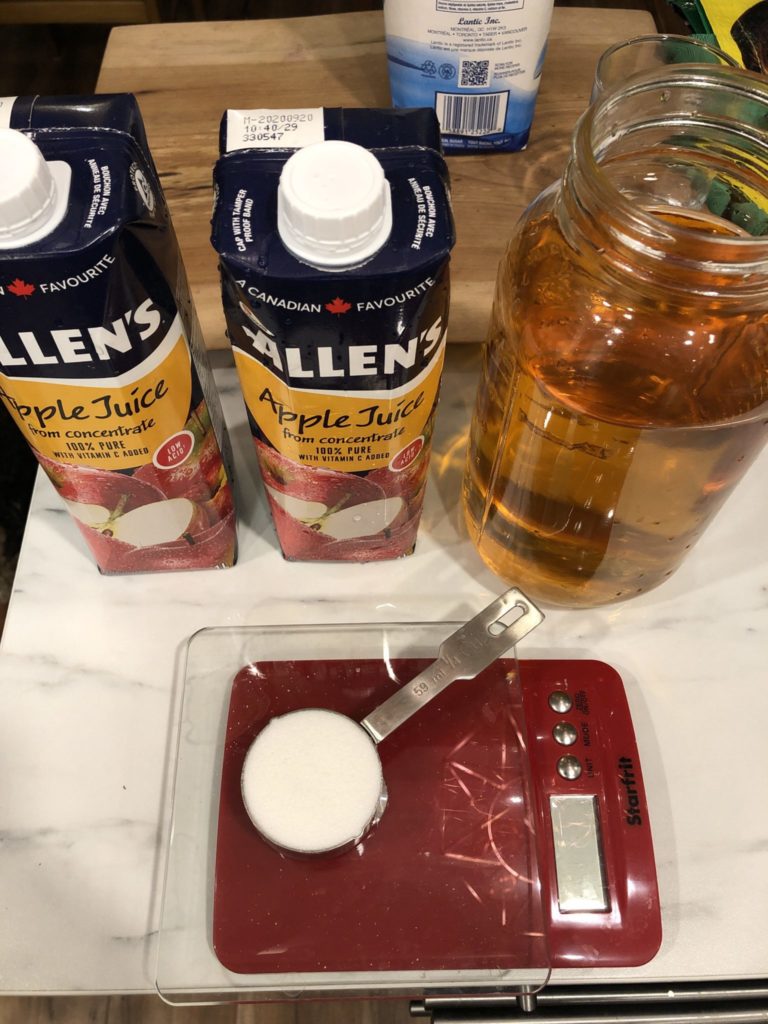 Hydrometer reads 1.052 — surprised it's not higher with the added sugar. Maybe I'll try another one with even more sugar content. Oh well. Let's see how it goes.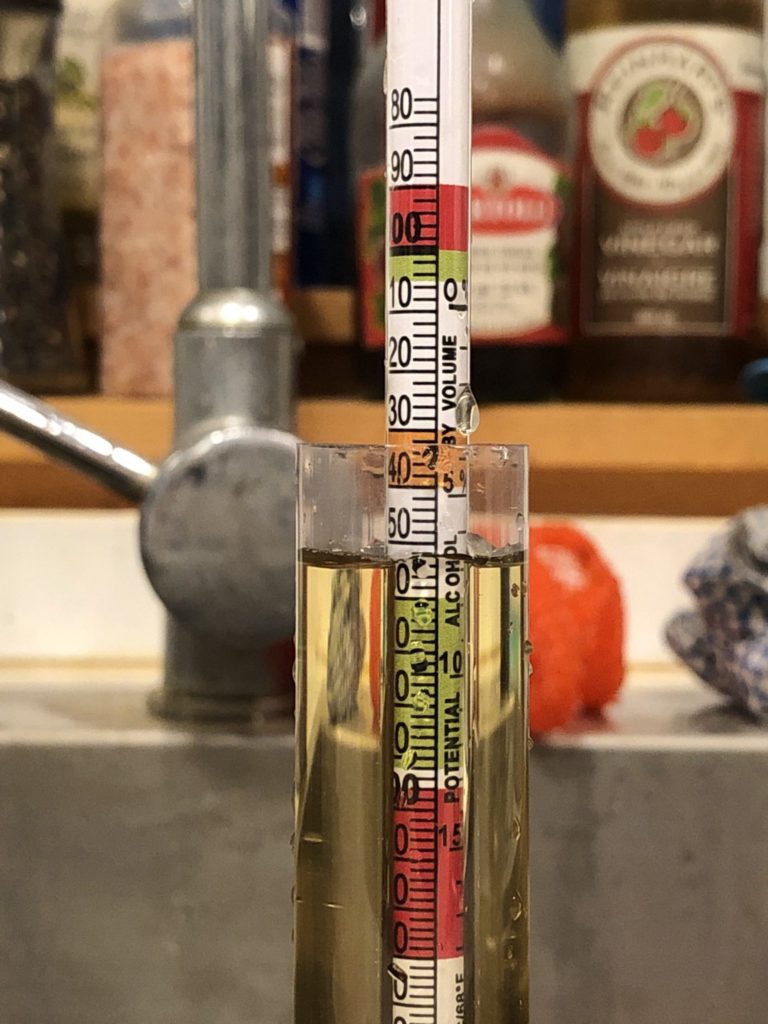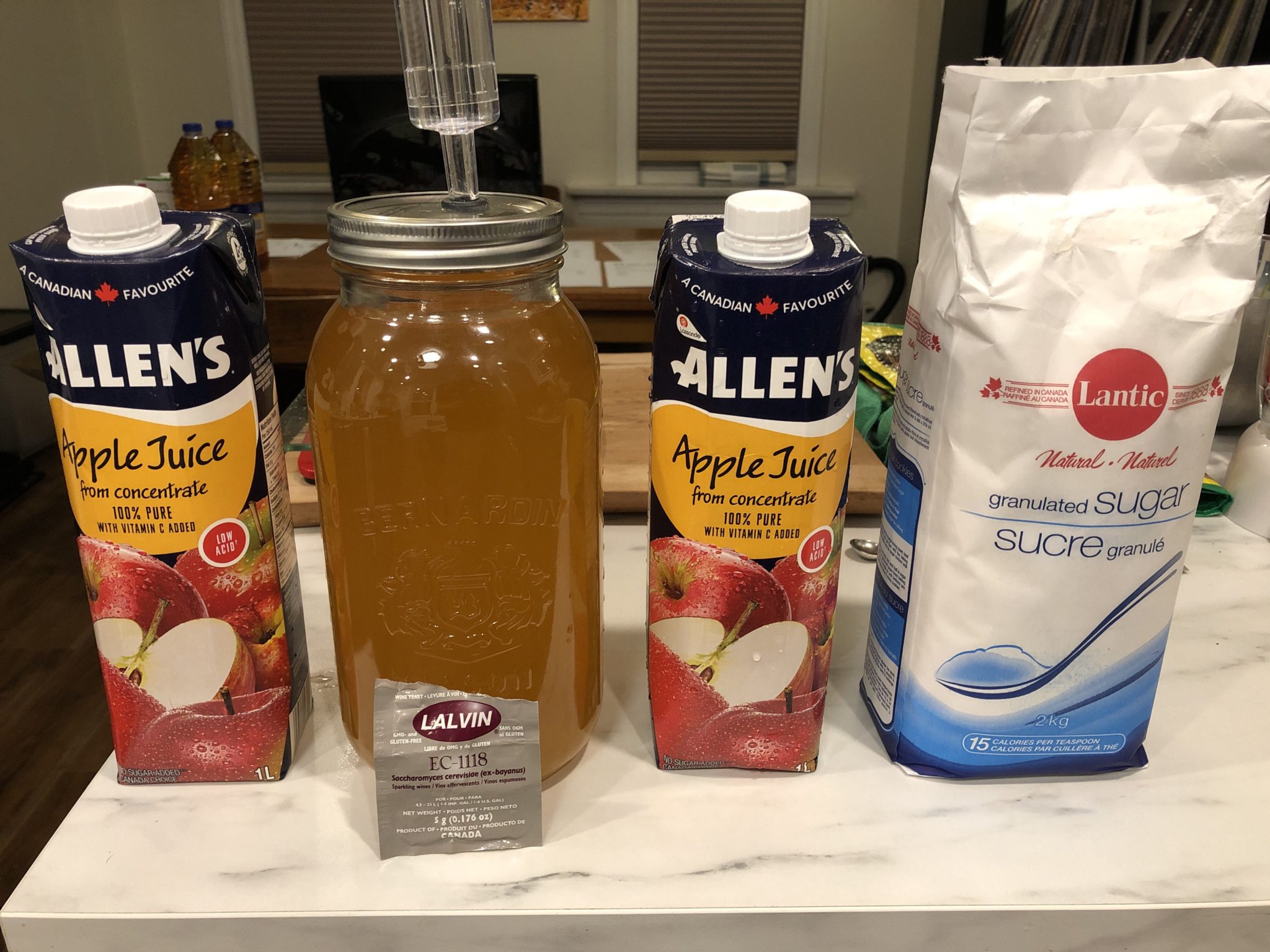 Monday September 30 Update
Reading 1.032 on the hydrometer. ABV calc says 2.63%. Hmm, what's up sugar? Maybe I didn't activate the yeast properly. Disappointing to say the least.
Wednesday October 2 Update
Final reading 1.012.. 5.25%. Not bad!
Thursday October 10 Update
It's been in the fridge for a week threatening to explode (super pop whenever opening it). Still fermenting I guess, although tested it again today and it was 1.012, same as before. I'm not sure!
L